Jonathan R. Moothart
Areas of Practice
Mr. Moothart concentrates his practice in the areas of commercial litigation, real estate, banking and creditor bankruptcy law, business transactions, oil and gas law, and divorce and family law.
Location of Practice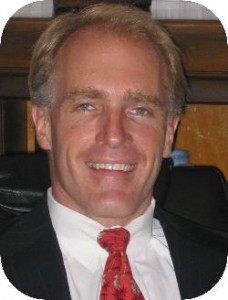 Mr. Moothart has been in Traverse City since 1991. Prior to that he practiced in Grand Rapids. He regularly practices in trial (district, circuit and probate, as well as federal district and bankruptcy courts) and appellate (state and federal) courts throughout the state of Michigan and the 6th Circuit.
Professional Affiliations
Member, American Bar Association
Member, Grand Traverse-Leelanau-Antrim County Bar Association
Represented Clients in other States On Specific Matters
Illinois
New Hampshire
Tennessee
Texas
Florida
Publications
Mr. Moothart is the author of the following articles:
"Class Actions in Michigan State Courts: A Primer" Michigan Bar Journal, May 1999
"'Bad Faith' in Michigan Insurance Coverage Litigation" Michigan Bar Journal, November 1992
"Premises Liability after Williams v Cunningham Drug Stores: Is There Anything Left for the Plaintiff?" Michigan Bar Journal, July 1991
Bar Admission
State Bar of Michigan (1987)
Court Admissions
U.S. Court of Appeals, Sixth Circuit (1999)
U.S. District Court, Western District of Michigan (1987)
U.S. District Court, Eastern District of Michigan (1990)
U.S. District Court, Central District of Illinois (2001)
Significant Accomplishments
Largest jury verdict in history of Michigan's 13th Circuit ($7.6 million)
$1.7 million judgment in Grand Traverse County Circuit Court
Won cases before Michigan Supreme Court, Michigan Court of Appeals, and 6th Circuit Federal Court of Appeals
Successful representation of thousands of consumers in numerous class action lawsuits
Victorious in representation of clients sued in business, employment, and malpractice litigation
Education
J.D., University of Illinois (cum laude, 1987)
B.S., Western Michigan University (magna cum laude, honors in mathematics, 1984)
Personal
Jon is an avid water skier
Jon enjoys spending time with his wife and two sons
Hunting and fishing are two of Jon's favorite past times
Jon enjoys performing as a jazz vocalist and plays numerous musical instruments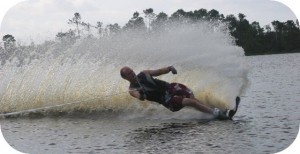 Contact Mr. Moothart today if he can help you with your legal issues.
Contact Information
Jonathan R. Moothart
Moothart & Sarafa, PLC
P.O. Box 243
9815 Miami Beach Rd.
Williamsburg, MI 49690
(231) 947-8048
(231) 267-5900
Fax: (231) 267-5300